Set sail on any of our fully-equipped fishing boats and feel the thrill of a screaming reel!
Whether you want to enjoy deep sea fishing or prefer to engage in Big Game, an experienced crew is ready for a day out exploring the waters of Marbella or the Strait of Gibraltar. We have the perfect choice for the most adventurous sailors, whatever the occasion.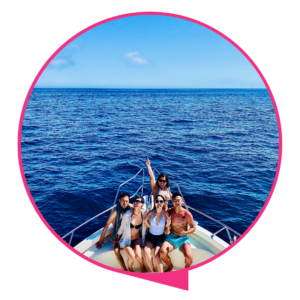 Jessie Pang, China
"We rent a fishing boat trip in Marbella, that's a wonderful experience. We enjoyed it so much!".