Exploring the beautiful Mediterranean Sea on a Marbella charter makes for unforgettable family memories. Signature Tours Marbella has no passenger age limit, so even the youngest members can come along when you rent a boat in Marbella.
It's great to spend a day on the water, but even better if you add some toys. We have extras such as paddleboards, inflatables, and Jet Skis to keep the whole family entertained.
Our team is always happy to recommend the perfect spot for a leisurely lunch at one of Marbella's famous seaside restaurants. If you prefer to stay on your Marbella yacht, we can arrange specialised catering.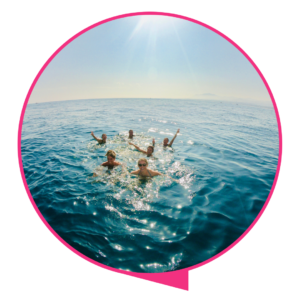 Nissy Ch, Spain
"An unforgettable weekend! My family and I had the fortune of doing two tours with Montse in Marbella, and they were spectacular! The first one was the boat trip, a movie ride where you could see the whole coastline.
OTHER EXPERIENCES AT SEA YOU MAY LIKE